Study In Canada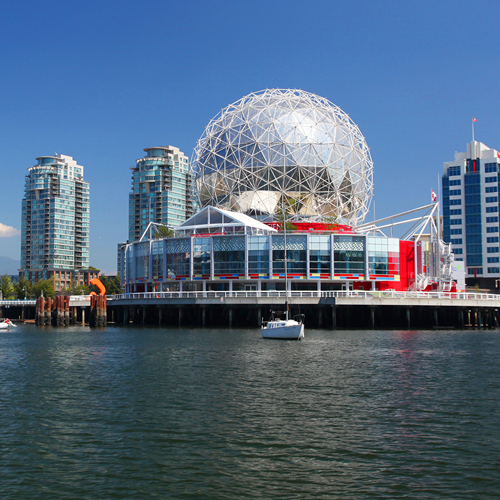 Canada is considered one of the most beautiful countries in the World and also the most livable. The country is rich in its cultural diversity and welcomes International students from all over the world.
Canadan education has a strong international reputation for excellence. Canada offers an educational experience that makes a real difference. It provides a unique kind of education and a learning style that encourages one to be innovative, creative and think independently.
Canada has one of the best health care system in the world, the government provides free basic healthcare to most citizens and permanent residents.
The education is often compared to the best; this has to do with the unique combination of the commonwealth heritage, the French and American influences.
With innovative and abundant research opportunities available, you will have witness vibrant aspects of full featured education system. The Canadian government works in tandem with the Canadian industry to ensure the graduating students are up to today's standards. This is evident in research and development in the field of medicine, information technology, pure sciences, agriculture and environmental science.
Students with Canadian credentials and Canadian work experience may apply for permanent residency without having to leave Canada. Many of them found home and leading edge careers in Canada. This is subjective to the local immigration policies.
Shreedhar International ranks as one of the most efficient Canada student visa provider, and foreign education consultancy in Ahmedabad, successfully migrated over 4000 happy students abroad. With our list of Canadian education institutions we satisfy needs of students to happily migrate to Canada, who have termed us as one of the trusted foreign immigration consultant.
Canada ranks as one of the most beautiful and safe countries in the world; supported by a rich, warm and friendly cultural diversity with top-class education in quality and facility with top Canadian Universities offering world-class education in Canada, with America just an easy step away.
Canadian education enjoys a strong international reputation for excellence in a class of its own. The health-care system is more than worth its praise: free basic health care to citizens and that is why Shreedhar International promotes Canada to become one of the best Canadian immigration and student visa consultant.
The learning opportunities that are innovative and abundant, students encounter vibrant aspects of a full featured academic system. The Canadian Government and the Industry work in tandem to ensure the fresh graduates are ready to take on the technical industrial challenge – be it any stream – IT, medicine, technical, or sciences.
Shreedhar International guides students with Canadian credentials and Canadian work experience toapply for PR (permanent Residency) in Canada without having to leave Canada. Many have found home and flourishing careers subjective to Canadian immigration policies.
---
List of Eligible Education Provider in Canada
Algonquin College
Bow Valley College
Cambrian College
Camosun College
Canadore College
Cape Breton University
Centennial College
College of the North Atlantic
College of New Caledonia
College of the Rockies
Columbia College
Conestoga College
Confederation College
Douglas College
Durham College
Fanshawe College
Fleming College
George Brown College
Georgian College
Holland College
Humber College
Kwantlen Polytechnic University
Lambton College
Langara College
Lethbridge College
Loyalist College
Marine Institute
Medicine Hat College
Mohawk College
New Brunswick College of Crafts and Design (NBCCD)
Northern Alberta Institute of Technology
Northern College
Niagara College
Northern Lights College
North Island College
Faculty of Agriculture at Dalhousie University
Okanagan College
Red River College
Saskatchewan Institute of Applied Science and Technology (SIAST)
Selkirk College
Seneca College
Sheridan College
St. Clair College
St. Lawrence College
University of the Fraser Valley
Vancouver Community College
Vancouver Island University
Winnipeg Technical College
Yukon College
I always wanted to study abroad I had seen the advertisements of many overseas educational consultants and visited many. It was, everywhere, big promises made. The only place where i found the genuine answers to all my queries was Shreedhar International and now I am at my destination.(New Zealand)
Today, i am here in New Zealand, thanks to Shreedhar International. The services that they provide at Shreedhar, is with complete personal attention and intrest for each and every candidate. When I got my enrollment and visa approval, Shreedhar team was equally pleased as my family members. I can say that now I have one more family at Shreedhar International.
With efficient and sincere efforts of Shreedhar International, today I am here at my destination. (New Zealand) It's not only the enrolment and visa; Shreedhar International team also confirms my comfortable stay. "Services" any one can provide, but along with services, who would not wish to have perfect guidance and understanding of a family, as I got from Mr. Biren and his team.
From the day first I have been impressed with the services of Shreedhar International. They helped me getting my student visa for Canada. Being associated with them was a pleasure and like getting assistance from your family.
One of my friend Aditya suggested me to visit Shreedhar International. My experience with shreedhar International has been excellent; as they provided me perfect guidance from staring till end. Today I am studying in one of the best institute of Canada.
Overall support of shreedhar International was magnificent. The staff of Shreedhar is very supportive & caring. I am glad to have an opportunity to write something about them here. I obtained my student visa for Canada with help of Shreedhar and I thank them for all their support.
I always had a dream to study abroad, but i did not have a clue on the way to fulfill my dream. Then I met Mr. Biren patel, at Shreedhar International. And Yes!! There I was at the right place to shape up my dreams. My heartiest to wishes to Mr. Biren and his team at Shreedhar international, because of whom, I am here in Canada.
I and My family will always be thankful to Mr. Biren Patel, and his team at Shreedhar International, to guide me perfectly, clearing all my queries and doubts about overseas education. With their sincere efforts, here I am framing my bright future today I am here in Australia.