GMAT COACHING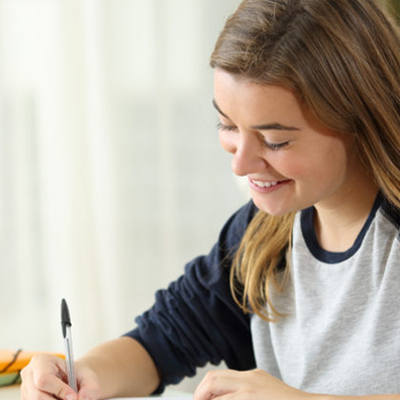 The GMAT is an important part of the business school (B-school) application process. The GMAT is a multiple-choice, computer-based and computer-adaptive standardized exam, often required for admission to graduate business programs (MBA) globally.
---
THE GMAT ASSESSMENT
The GMAT exam measures your command of basic arithmetic, algebra, geometry, multi-source data analysis, and grammar. More importantly, it measures your ability to analyze and evaluate written material, think critically, and solve problems. The GMAT is first and foremost a test of your critical thinking skills. Knowing how to reason through and analyze information is the key to a great GMAT score.
---
THE GMAT SECTIONS
The GMAT contains four distinct section types, although you'll use the same critical thinking and analysis skills throughout the test, just like you will during your MBA coursework.
The content on the GMAT is broken down into four scored test sections, two of which are scored separately, and two of which are scored separately but are also combined to generate your composite score:
Analytical Writing Assessment
Integrated Reasoning
Quantitative
Verbal
GMAT test takers are able to choose the order in which they take GMAT test sections. You will choose your section order at the test center following the computer tutorial and just before you begin your test. There are three orders you will be able to choose from:
Analytical Writing Assessment (AWA), Integrated Reasoning (IR), Quantitative, Verbal
Verbal, Quantitative, Integrated Reasoning, Analytical Writing Assessment
Quantitative, Verbal, Integrated Reasoning, Analytical Writing Assessment
---
GMAT Exam Formate
Sections
Parts and Number of Questions
Duration
Total Score
Analytical Writing
Two Tasks
Task One - Analyse an issue
Task Two - Analyse an Argument
Task 1: 30 Min.
Task 2: 30 Min.
0 - 6
Verbal Reasoning
Two Sections
20 Questions in each section
30 Minutes on each section
170
Quantitative Reasoning
Two Sections
20 Questions in each section
30 Minutes on each section
170
Unscored
Does not count towards your score. May appear in any order after or before Analytical Writing Assessment (AWA)
Varies
0
Research
Does not count toward your score. Questions for ETS Research purpose may replace unscored section and come at the end of the test
Varies
0
Total Score:340
---
Highlights of GMAT Exam
Coaching for Academic and General Module.
Training by experienced and trained teacher.
Doubt Solving with Faculty Member.
Proven system and techniques in classroom and online training.
Individual attention to each student.
Tips and strategies for each section and each question type.
Headphones and Tapes for listening Comprehension.
Daily and weekly assessment of every student in all four sections of IELTS.
Mock tests on every week.
Interactive teaching of Grammar
Help with vocabulary
I always wanted to study abroad I had seen the advertisements of many overseas educational consultants and visited many. It was, everywhere, big promises made. The only place where i found the genuine answers to all my queries was Shreedhar International and now I am at my destination.(New Zealand)
Today, i am here in New Zealand, thanks to Shreedhar International. The services that they provide at Shreedhar, is with complete personal attention and intrest for each and every candidate. When I got my enrollment and visa approval, Shreedhar team was equally pleased as my family members. I can say that now I have one more family at Shreedhar International.
With efficient and sincere efforts of Shreedhar International, today I am here at my destination. (New Zealand) It's not only the enrolment and visa; Shreedhar International team also confirms my comfortable stay. "Services" any one can provide, but along with services, who would not wish to have perfect guidance and understanding of a family, as I got from Mr. Biren and his team.
From the day first I have been impressed with the services of Shreedhar International. They helped me getting my student visa for Canada. Being associated with them was a pleasure and like getting assistance from your family.
One of my friend Aditya suggested me to visit Shreedhar International. My experience with shreedhar International has been excellent; as they provided me perfect guidance from staring till end. Today I am studying in one of the best institute of Canada.
Overall support of shreedhar International was magnificent. The staff of Shreedhar is very supportive & caring. I am glad to have an opportunity to write something about them here. I obtained my student visa for Canada with help of Shreedhar and I thank them for all their support.
I always had a dream to study abroad, but i did not have a clue on the way to fulfill my dream. Then I met Mr. Biren patel, at Shreedhar International. And Yes!! There I was at the right place to shape up my dreams. My heartiest to wishes to Mr. Biren and his team at Shreedhar international, because of whom, I am here in Canada.
I and My family will always be thankful to Mr. Biren Patel, and his team at Shreedhar International, to guide me perfectly, clearing all my queries and doubts about overseas education. With their sincere efforts, here I am framing my bright future today I am here in Australia.